TPM Builders is a Tier 2 commercial construction company that operates in South East Queensland and the Northern Rivers region of NSW. Projects typically have a scope of value between $2 million and $20 million.
TPM Builders sought a cohesive strategy which broadened their digital presence.
TPM operates within a very defined niche of commercial building ($2m – $20m projects) which proved challenging for SEO purposes. There are limited keyword searches for this vertical, compared to residential building. Online searches for "builders" are typically related to home builders, however TPM doesn't build individual residential homes.
TPM sales staff rely on the website's projects gallery as their 'sales brochure' resource. This means that images and content must be current, to be relevant to the selling process.
We decided to deploy a multi-faceted strategy, driven by hard data and extensive research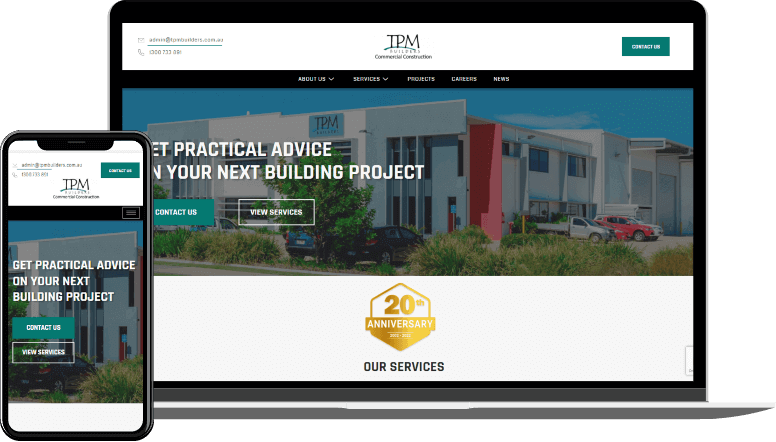 Revenue nearly doubled
Higher traffic and leads
Conversions surged by 10 to 25%
Goal Conversion Rate increased by 170%